Sixth Form
We provide our students with a sound intellectual, human and Christian education that prepares them to deal with the challenges today's society poses with optimism and the desire to build a more humane world.
Personal care
Our hallmark is to treat each pupil and their families in a direct and approachable manner. Personal care is an inseparable part of our approach.
Tutors monitor their pupils and meet them individually on several occasions to guide them both personally and academically.
Hands-on learning
We seek our pupils' active engagement and encourage them to think critically and creatively.
We mentor our pupils as they mature and develop academically through personal care and the pursuit of an Individual Development Plan adapted to each school year.
Personal development
We help our pupils to grow through personal awareness of their own individual potential, understanding the keys that enable them to interrelate with other, with reality and transcendence.
We hold prayers and reflections in the morning, a personal development workshop once a term, and an act of reconciliation
Review of teaching methods
We are immersed in a process involving innovation and the review of our teaching methods. We are also working on new methodologies that will enable our pupils to acquire
the new competencies required in this 21st century: teamwork, the mastery of new technologies, language skills, critical thinking, adapting to new situations, and overcoming difficulties creatively.
Language skills
We organise a wide range of activities designed to improve our pupils' communication skills.
We have both French and English native teachers and we take part in international exchanges and experiences.
We are an official examination centre for Oxford and Cambridge qualifications, so we can help our pupils to obtain certificates within the Common European Framework of Reference for Languages.
Youth Centre
Every day, except Sundays, we provide a place for meetings and activities where our pupils and students can share experiences, work in a team, help each other, and take part in charity work
(Red Solidaria de Jóvenes-Youth Solidarity Network) and enjoy their free time in a wholesome manner.
It is open every day from 5 pm to 8 pm, except Sundays. A pastoral mentor, a teacher or older students perform the duties of monitoring the centre.
Pastoral
Our pastoral project channels the initiatives and activities through which we instil Ignatius of Loyola's values and explain the figure of Jesus of Nazareth as the cornerstone.
of the Christian education we provide. At this stage of schooling we organise activities such as retreats, inter-school encounters and collaboration, and the organisation of solidarity campaigns
◉◉◉◉◉◉◉◉
/ Choose
2018-2019 School Calendar for the Sixth Form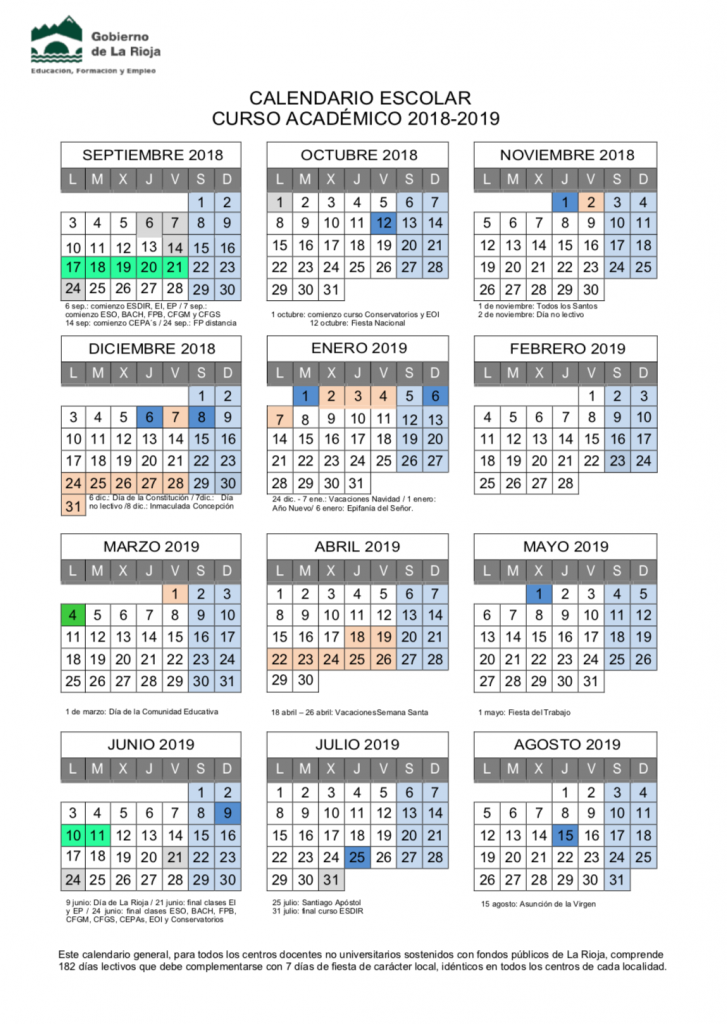 Exams Year 1 Sixth Form
FIRST TERM
| | |
| --- | --- |
| ASSESSMENT PERIOD | 7 September – 20 November |
| EXAMS | 14 to 20 November |
| ISSUE OF REPORTS | 30 November |
| RE-TAKES | 30 November |
SECOND TERM
| | |
| --- | --- |
| ASSESSMENT PERIOD | 21 November – 19 February |
| EXAMS | 13 to 19 February |
| ISSUE OF REPORTS | 28 February |
| RE-TAKES | 6 to 12 March |
THRID TERM
| | |
| --- | --- |
| ASSESSMENT PERIOD | 20 February – 14 May |
| WEEK DEDICATED TO SAINT IGNATIUS (S. I.) | 1 to 7 April |
| EXAMS | 8 to 14 May |
| ISSUE OF REPORTS | 20 May (1.30 pm) |
SCHEDULED END OF TERM
| | |
| --- | --- |
| REPASOS | 20  y 21 de mayo |
| EXAMS | 22 al 28 de mayo |
| ISSUE OF REPORTS | 30 de mayo (11:30 h.) |
| REVIEWS AND RE-MARKING | Desde el 30 mayo, a las 12:00 hs. hasta el 4 junio, a las 12:00 hs. |
EXTENDED END OF TERM
PREPARACIÓN EXÁMENES
20 and 21 May
EXÁMENES
22 to 28 May
ENTREGA DE NOTAS
30 May (11:30 h.)
ACLARACIONES Y
RECLAMACIONES
From 30 May, at 12 pm to 4 June, at 12 pm..
Exams Year 2 Sixth Form
FIRST TERM
| | |
| --- | --- |
| ASSESSMENT PERIOD | 7 September – 13 November |
| EXAMS | 7 to 13 November |
| ISSUE OF REPORTS | 22 november |
| RE-TAKES | 28 November to 4 December |
SECOND TERM
| | |
| --- | --- |
| ASSESSMENT PERIOD | 14 November – 15 February |
| EXAMS | 30 January to 5 February |
| ISSUE OF REPORTS | 14 February |
| RE-TAKES | 20 to 26 February |
THRID TERM
| | |
| --- | --- |
| ASSESSMENT PERIOD | 6 February – 8 May |
| SEMANA IGNACIANA (S. I.) | 1 to 7 April |
| EXAMS | 2 to 8 May |
| ISSUE OF REPORTS | 13 May (1.30 pm) |
FINAL ORDINARIA
| | |
| --- | --- |
| EXAMS | 15 to 21 May |
| ISSUE OF REPORTS | 28 May (10.30 am) |
| REVIEWS AND RE-MARKING | From Tuesday 28 to Friday 31, at 11.30 am. |
| EBAU University Entrance Exam | 5, 6 and 7 June |
FINAL EXTRAORDINARIA
| | |
| --- | --- |
| EXAMS pending from Year 1 in the Sixth Form | 3 June |
| EXAMS | 6 to 14 June |
| ISSUE OF REPORTS | 18 June |
| REVIEWS AND RE-MARKING | From Tuesday 18 to Friday 21, at 12 pm. |
| EBAU University Entrance Exam | 3, 4 and 5 July |
Teaching Staff in the Sixth Form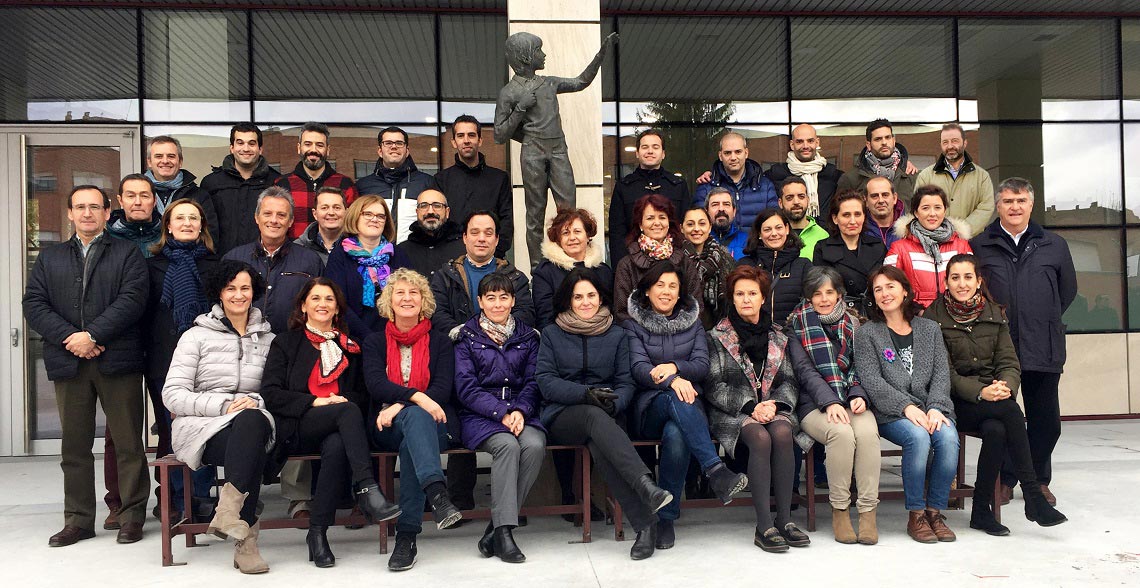 Management Structure in the Sixth Form